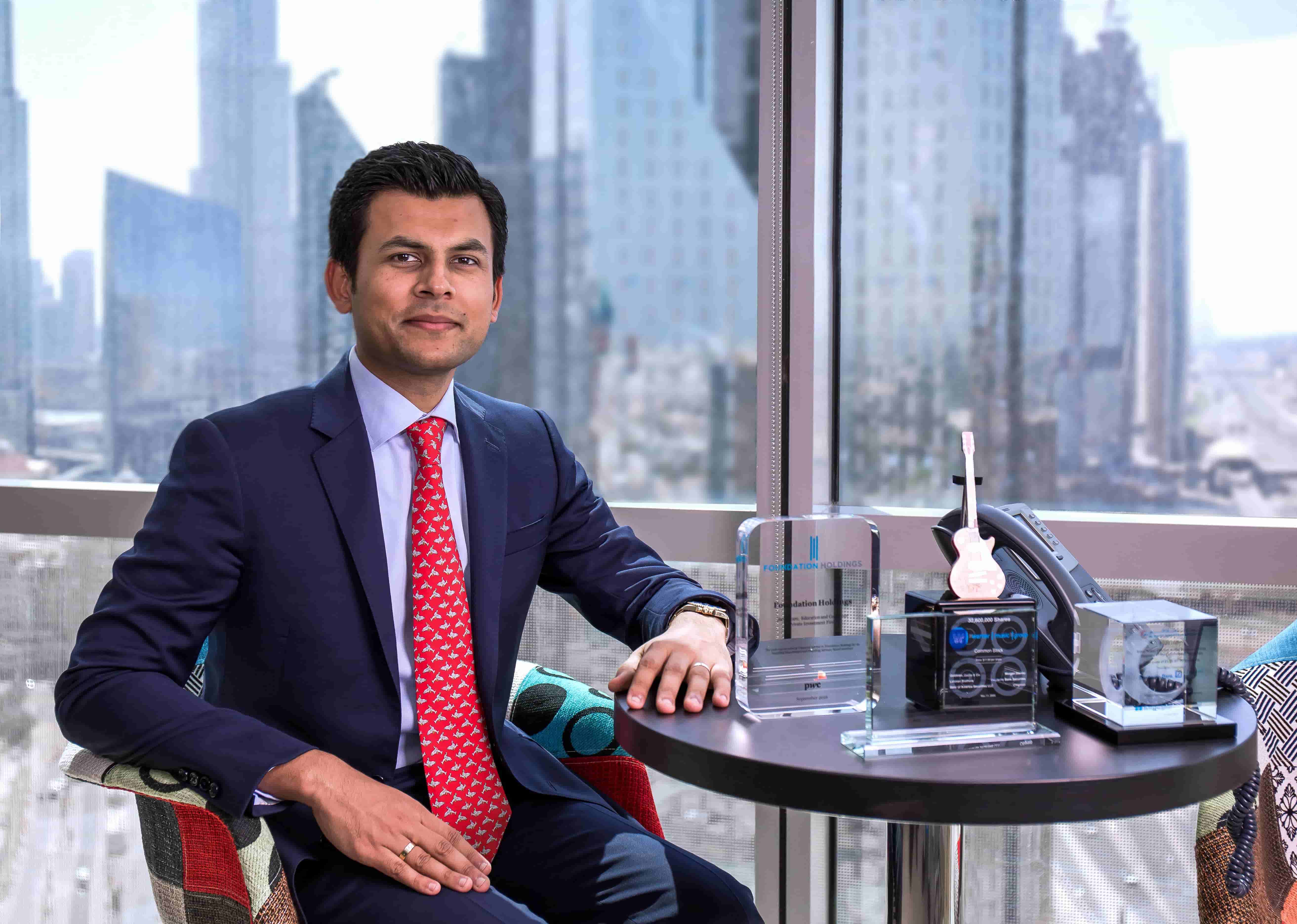 Abhishek Sharma
Chief Executive Officer
---
Abhishek Sharma, Chief Executive Officer (CEO) founded Foundation Holdings, a strategic, global investment firm focused on building sustainable, industry defining companies in the healthcare, education and consumer sectors across India and the GCC in November 2016.
Abhishek's industry experience began as a Financial Analyst at Bank of America, Merrill Lynch and Lehman Brothers, he then moved on the work with Sun Capital Partners, a $10 billion middle-market private equity firm. During his 9 years is the U.S., Abhishek advised specifically on M&As and IPOs, his clients included American media conglomerate, Viacom and the Warner Music Group. He also held Senior Leadership Roles at UAE's Ithmar Captial, where his focus was buyout and growth equity investments.
Abhishek is recognized as a former founding management member of Head of Education at Amanat Holdings, a AED 2.5 billion company listed on the Dubai Financial Market. He was a key player behind the Al Noor Hospital Group transaction on the London Stock Exchange, an IPO that was voted as the best transaction in the Middle East and North America (MENA) region for 2012-2013. Another landmark investment was with K-12 primary a secondary education provider, Madaares PJSC, a deal that made it one of Madaares' five largest shareholders.
Abhishek sits on several boards across India and the GCC and is a member of the Board of Directors of Spring Air India Ltd. He is also a donor and volunteers with Dubai Cares and The Clinton Foundation.
Education:
University of Pennsylvania, School of Engineering & Applied Sciences, U.S.A. BSc
Interests:
Abhishek really enjoys being involved with the recruiting process at Foundation Holdings as well as its partner and portfolio companies. Putting himself back in the shoes of the people working to find their way into a position, he remembers how great it was to have mentors who are always willing to answer questions, have a coffee, chat and generally support you through your career. Abhishek thoroughly enjoys now playing that role. Outside of the office, his passions are his two children and travelling to all corners of the globe.
"None of the companies where I serve on the board are 'Abhishek Sharma companies'. They are Foundation Holding companies. We work as a team. A founder has not just Abhishek Sharma on the board, but all of Foundation Holdings!"